Theoretical physicist Lisa Randall, in a recent issue of science mag SEED:
"Why do we only experience 3 dimensions of space-- the familiar up-down, left-right, and forward-backward?"
Dr. Alan Lightman, author of over a dozen books and novels, 9 pgs later, in a different story:
(no inner-magazine link available)
"Whether it's listening to a concert, or watching a dance performance or a play, the arts take me out of my normal time-driven routine. I'm in another dimension. For the period that I'm watching, I'm having an experience where time is basically stopped... In a way, it's exactly the same experience when I'm writing. I lose all sense of where I am or who I am."
Same story as above, choreographer Richard Colton:
"A dancer like Baryshnikov, through his sheer virtuousity, can stop time. When you see him go around for the sixth revolution of pirouette, the sense of suspending time becomes a visceral experience for the spectator...All great dance pieces-- Twyla Tharp's Fugue, Tricia Brown's Glacial Decoy, Merce Cunningham's work-- do this sort of weird thing with time. There's this natural forward momentum, speed, but at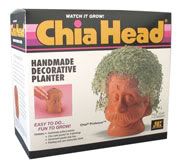 the same time it suddenly arrests and turns away from itself. And it's that tension-maybe as a metaphor you can think of blending future, past and present- that kind of playing with different dimensions of time, that dance is wonderful with. Dance can visualize beautifully how time moves the same for all human beings, but each human being moves through time differently."
Hello, theory of relativity, anyone...???
For you Scientific Method huggers out there, the Dalai Lama weighed in on clinical objectivity early in the self-same issue of SEED:
"...valid subjective experiences must be verifiable both through repitition by the same practicioner and through other individuals being able to attain the same state by the same practice. If they are thus verfiied, such states may be taken to be universal, at any rate for human beings."
There's your 4th dimension, and it's quantifiable to boot. Problem solved.