When I was eighteen, I met the most unbelievable guy. I was young enough & perhaps stupid enough to ... to think I'd stumbled into some fairy tale.

Once upon a time, the prince had a swimmer's body. When he wore the court jester's hat, he made me laugh like no one else. He was so cool & detached that I felt like I yearned for every little thing. And as we matched wits emotionally, I saw another person for the very first time. It was an aging process. See, the prince had his big white horse to think about & he had other girls in his... ahem, court.
Name was Eddie. He moved to Pennsylvania from Maine- had the kind of tragic life story, a really rotten family history, that evoked every mothering instinct in me. I wanted to hold him & kiss him & cry with him until the bad stuff went away.
One night, after watching Joseph Cotton & Orson Welles in
The Third Man
(my favorite movie) Eddie told me that he wouldn't be around that weekend. "I'm going skiing," he said.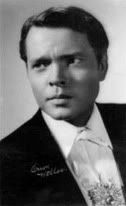 "Um, okay. Thanks for the heads up." I remember throwing a pillow at him as I realized I'd have to attend my niece's fifth birthday party alone.
"I'm going... with Shannon."
Shannon, your girlfriend from prep school? Shannon who lives in another time zone? That Shannon?
"Yep."
We'd only been together a little while. Never discussed seeing other people. Still, I'd assumed it was just he & I. Somehow, I consoled myself. She wasn't some new fling. I was the new tart. And somehow, that meant he felt no more settled with her than he did with me.
At the time, after the movie was put back away, after Eddie left, I cried on my best friend Jess's shoulder. Still, a bit later I realized that I had known about Shannon. He wasn't really hiding his relationship with her. I just hadn't wanted to see it.
There's a reason that fairy tales are not approved bedside reading for adults. Sure, they're all about hope & happy endings, gnomes, evil witches, & magic castles- but life doesn't always turn out that way! Asking why is harmful to a current mindset and a future marriage.
Look ahead. After the "I do's," roll down the aisle- year seven, let's say. You go to work. You come home. Boring dinner, dull conversation, kids screaming in the background. Suddenly, family/ home life has become the most mundane part of your day. At work, see, there's this guy. He's older. Brilliant. Worldly. (I could see myself going for that. The sort of role that Welles played in
The Third Man
.)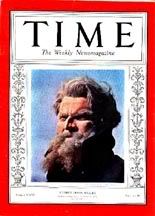 There's conflict. Yes, you're married. But you're also young, and there's an excess of hormones that life hasn't choked out of you yet. The flirtation isn't hurting anyone. The mystery is so exciting, so thrilling. There's no kids, there's no mortgage payment.
There's. Absolutely. No. Familiarity.
And that's it, isn't it? Mystery, sensuality-
niiiice!
There's also the kind that lies, that might have a microscopic friend along for the ride, that- at the very least- makes work a living hell!
A little mystery- a little distance. You have a hard time getting him to open up to you early in the dating process?? Thank God! There'll come a time, a few years down the road, when you know all his stories, all his sounds, all his moods.
All you'll have left then is role-playing
;P*m&m want to show prince william where it's at.